Our ever-changing menu is curated on a daily basis. 
We feature fresh and local ingredients sourced responsibly by farmers and fishermen - many of whom are right here on Cape Ann - that care deeply about the quality of their craft.
Menus are updated on our website on a daily basis.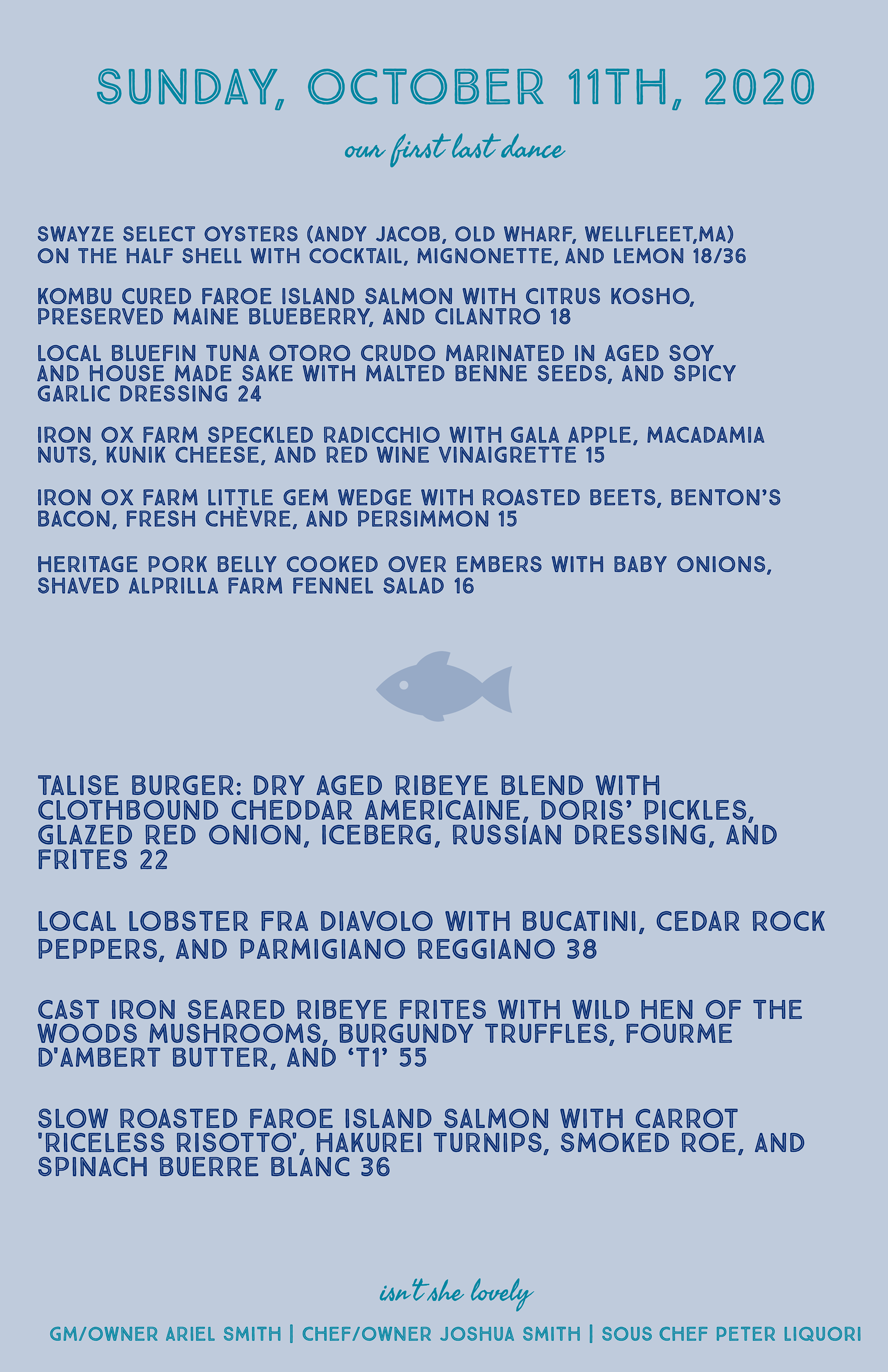 *Menus all subject to change*
Not all items available for take away. 
Please check our online ordering website or call with any questions.

​​​​​​​